There's a new player in the smartwatch game, and it's turning heads. Meet the Amazfit Pop 3R – a stylish smartwatch that doesn't compromise on functionality. This sleek wearable is designed to enhance your lifestyle, making it the perfect companion for fitness enthusiasts who also value their personal style.
The smartwatch will be available for purchase on June 29th through Flipkart on
https://www.flipkart.com/amazfit-pop-3r-smartwatch/p/itm0b1a783d167cc
It will also be available on official store of Amazfit India website at https://in.amazfit.com/products/amazfit-pop-3r
High-Definition Display
The Amazfit Pop 3R boasts a vibrant 1.43″ HD AMOLED display, featuring a classic round metallic design. With a high resolution of 410×502 and 330 PPI, this display ensures a clear and immersive viewing experience. An Always-On feature allows you to personalize your watch with over 100 watch faces, giving you easy access to important information at a glance. What's more, the display's brightness of 400 nits makes it effortless to read even under direct sunlight.
Sleek Variants
The smartwatch comes in two impressive variants. One variant features a highly glossy stainless steel strap, while the other sports a silicon strap with 2.5D Glass. These options give the watch a stunning look every time you raise your hand.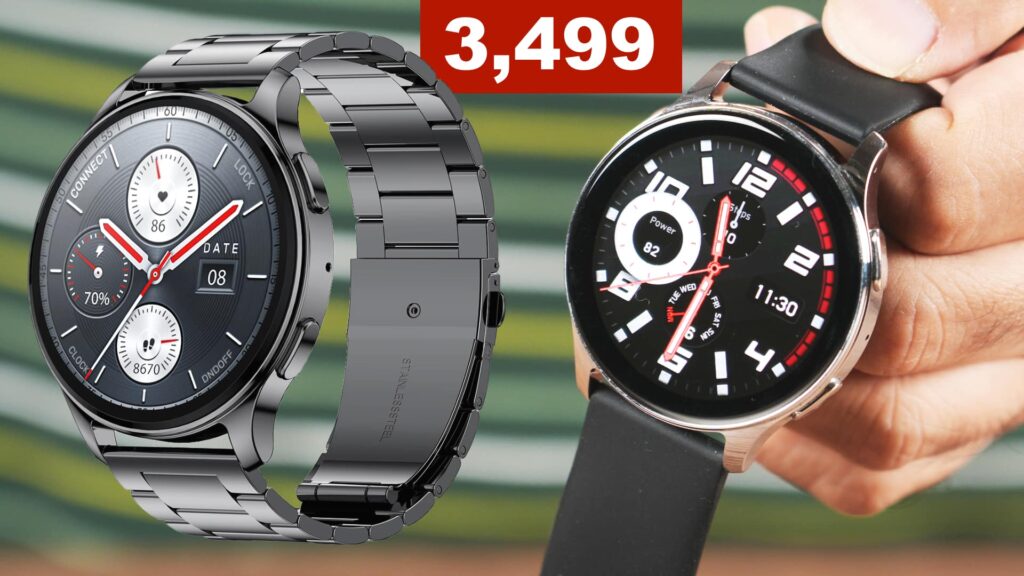 Stay Connected
With the Bluetooth Calling Feature, you can make and answer calls using the smartwatch. The built-in microphone and speaker support this feature, ensuring you can always keep up with the important people in your life. Plus, you can control your music playback right from your wrist!
Fitness Features
The Amazfit Pop 3R supports over 100 sports modes, including cycling, football, running, and cricket. This feature allows you to track your workouts in real-time. Additionally, the smartwatch monitors your heart rate, sleep patterns, and blood oxygen saturation levels, providing warnings for excessively high heart rates.
Women's Health
Keeping women's health in mind, the Amazfit Pop 3R also tracks menstrual cycles, so you can focus on other important things.
Lightweight with Long Battery Life
Despite its multitude of features, the Amazfit Pop 3R weighs only 35.6 grams without the strap. And when fully charged, you can use all these features for up to 12 days, uninterrupted!
Additional Features
This smartwatch also offers additional features like 'Find My Phone', mobile camera control, alarm clock, stopwatch, and weather forecast. With SMS and call alerts, you can manage your important calls even when your phone is not within reach.
Pricing & Availability
The Amazfit Pop 3R will be released in two variants, with special launch offers starting from INR 3,499. The smartwatch will be available for purchase on June 29th through Flipkart and the official Amazfit India website.
In conclusion, the Amazfit Pop 3R is designed to provide a comprehensive and stylish wearable experience. Its classic design, extensive fitness features, and long-lasting battery life make it a smartwatch that truly combines fashion and function.