Are you tired of using a manual toothbrush that just doesn't seem to clean your teeth effectively? Do you find it difficult to reach those tricky areas of your mouth? Look no further than The Gentle ONE, the Tusk Smart Electric Toothbrush.
This powerful yet gentle electric toothbrush is designed to clean teeth efficiently, while being gentle on your gums. With its precise vibrations, you'll get 10X Superior Cleaning* as compared to a manual toothbrush. Plus, the sleek and intuitive design makes it the perfect addition to your daily oral care routine.
Worried about battery anxiety? Fear not, our smartbrush charges up in a snap and lasts up to 30 days* in a single charge. And with our smart reminder bristles, you'll know exactly when it's time to change your brush head. Our smart blue bristles change to white when it's time for you to switch to your next brush head.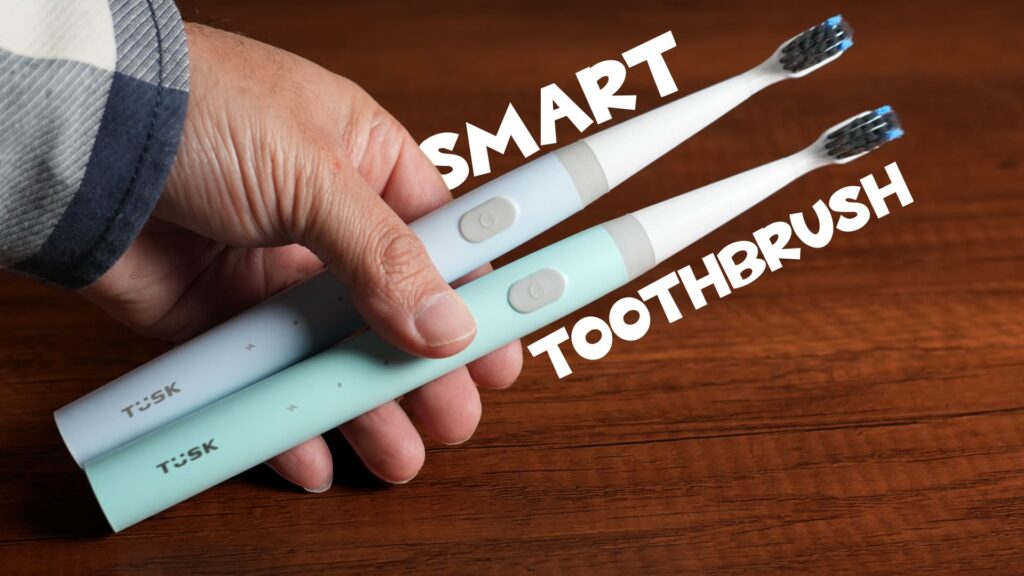 Going green has never been easier with our replaceable brush heads. Upgrade your brushing experience with our Nano-sense brush head. The small brush head ensures precision cleaning in hard-to-reach areas, while the soft charcoal-infused antibacterial bristles ensure gentle cleaning daily. And when it's time for a replacement, simply replace the brush head, minimizing plastic waste.
The Tusk Smart Electric Toothbrush is available in Sea Green and Sky Blue color options, priced at Rs. 1,499. The replaceable brush head is priced at Rs. 350. Upgrade your oral care routine today and say hello to The Gentle ONE.