MG Motor India, the iconic British automobile brand with a rich 99-year history, has taken a significant step forward in revolutionizing the automotive industry by launching MG StudioZ, an innovative AR/VR experience centre located in Chennai. Designed to bring the MG brand closer to car enthusiasts, this immersive digital environment showcases the company's commitment to digital innovation and customer-centric approach.
MG StudioZ features a wide range of interactive elements such as a digital running façade, video wall configurator, and a mega visualizer with a dedicated VR/AR zone. In addition, customers can explore and purchase an array of MG merchandise, providing them an opportunity to express their passion for the brand and take home a piece of the MG experience.
Aimed at resonating with modern, urban buyers who are tech-savvy and passionate about automobiles, MG StudioZ offers a dynamic yet intimate digital space that caters to their preferences and aspirations. The inaugural event showcased the recently launched Comet EV, a smart electric vehicle designed for urban mobility, and India's first Pure-Electric Internet SUV, the ZS EV.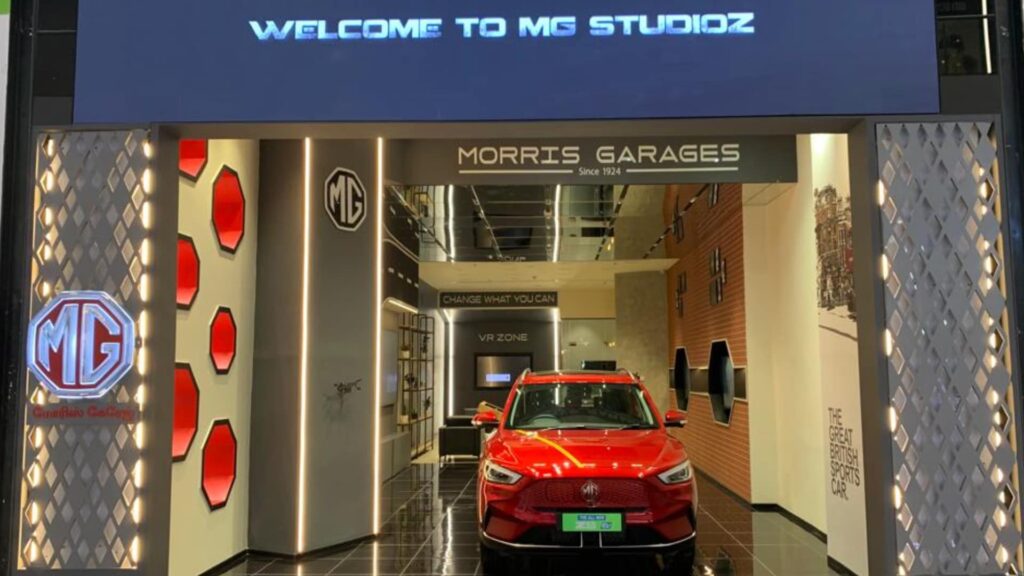 Udit Malhotra, Marketing Head of MG Motor India, shared his thoughts on the inauguration, stating, "MG's first Digital Studio in Chennai is an embodiment of the brand's commitment to digital innovation and customer-centric approach. We are an auto-tech brand and StudioZ fluently echoes this convergence and brings the best in technology and automobile experiences together under one roof. This studio outlines our vision for the future of automotive retailing. With the growing significance of omnichannel brand presence, digital interfaces such as StudioZ will bring the brand closer to the customer and enhance their buying experience."
The store's design places a strong emphasis on engaging Gen Z customers, incorporating captivating attractions tailor-made to appeal to the younger generation. MG StudioZ's launch signifies another milestone in MG Motor's journey as an industry pioneer, remaining dedicated to creating exceptional products and user experiences while redefining automotive retail standards.