On February 26th, OnePlus, a leading global technology company, announced that its OnePlus 11 5G smartphone is the first device to be powered by the Snapdragon® 8 Gen 2 Mobile Platform and ready for the Snapdragon Spaces XR Developer Platform. This collaboration will open up opportunities for developers to create innovative XR experiences for users.
Kinder Liu, OnePlus COO and Head of R&D, expressed excitement about the partnership, stating that "OnePlus is dedicated to providing the fast and smooth experience to our users and today we bring this experience to developers to help them make their XR ideas come true."
The Snapdragon Spaces platform offers a cross-device SDK and an open ecosystem, allowing developers to unlock the full potential of wearable AR with industry-leading technology. The OnePlus 11 5G is the first Snapdragon® 8 Gen 2 Snapdragon Spaces ready phone, providing developers with an entrance to bring their XR ideas to life and explore the full potential of wearable AR.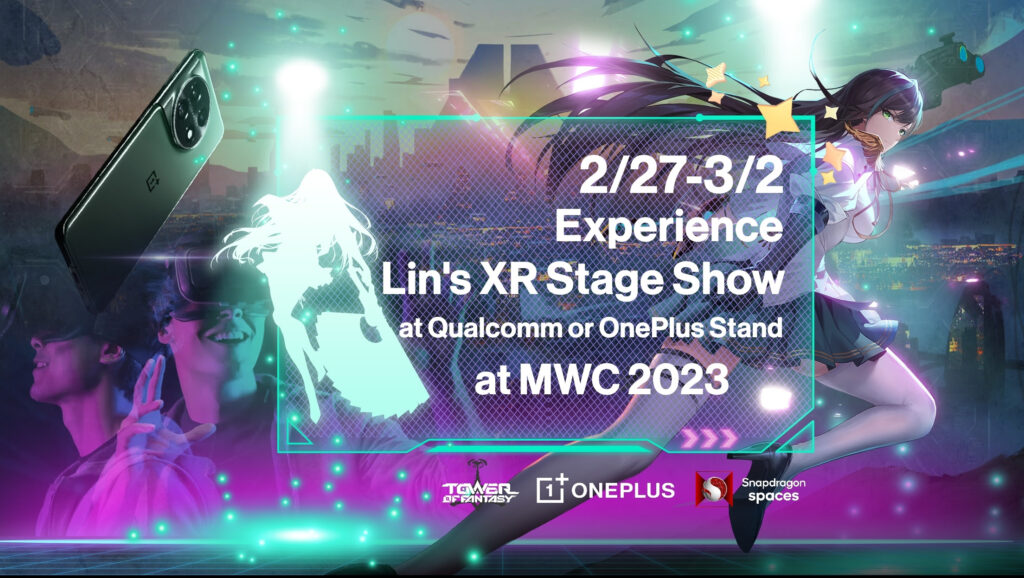 To become verified by Snapdragon Spaces, the OnePlus 11 5G must integrate Snapdragon Spaces SDK in the Android Hardware Abstraction Layer of its OxygenOS. The device comes equipped with Snapdragon® 8 Gen 2, 16GB LPDDR5X RAM, and 256GB ROM with UFS 4.0, which meets the demanding computing power needed for headworn AR experiences.
As the first Snapdragon 8 Gen 2 Snapdragon Spaces ready enabled smartphone, the OnePlus 11 unlocks a real-world experience for live concerts, films, and other exclusive events wherever you are, and boosts the augmented reality gaming performance as a remote controller when paired with the Qualcomm Wireless AR Wireless Smart Viewer powered by the Snapdragon XR2 platform.
OnePlus also collaborated with the Qualcomm XR team to introduce the first Hardware Ray Tracing solution compatible with the mobile XR ecosystem, which is optimized for dual eye rendering and equipped with low latency wireless connection.
OnePlus will showcase the OnePlus 11 5G paired with Snapdragon XR2 AR Wireless Smart Viewer at #3M10 in Hall 3 at MWC 2023 from February 27th to March 2nd.